Who is the Outdoor Teacher?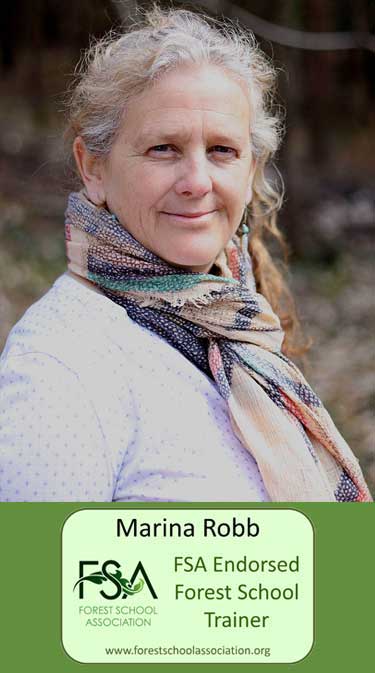 Marina Robb (Bsc; PGCE; MA; Msc; Author) is Founder and Managing Director of Circle of Life Rediscovery Community Interest Company and The Outdoor Teacher Ltd, both leading organisations that aim to transform education and health through nature.
Marina has more than 30 years experience in outdoor learning and nature connection. She provides a deep understanding of effective nature education at all levels and for a range of diverse backgrounds.
Marina is a qualified teacher (PGCE) and since 1989 has studied Environmental Education (MA), Environmental Management (BSc) and Social Research (MSc). She is a leading Forest School endorsed trainer and practitioner (UK and International). Her aim is to share her knowledge and experience with teachers and others wishing to work outside the classroom.
She has pioneered nature programmes within the health sector, and has received funding from Natural England, Mind and The National Lottery, amongst other grant makers for her outdoor work with teenagers, families and young people with mental health issues, disabilities, dementia and early psychosis.  
Marina is co-author of 'Learning with Nature' (foreword by Chris Packham), a must-have book for Forest School & Outdoor practitioners, and 'The Essential Guide to Forest School and Nature Pedagogy' (foreword by David Sobel) which contains everything you need to know from theory to practice.
Marina co-chairs a Community Benefit Society which manages a community woodland (CBS), used to provide access to nature for marginalised groups. She believes that everyone should have the right to access nature.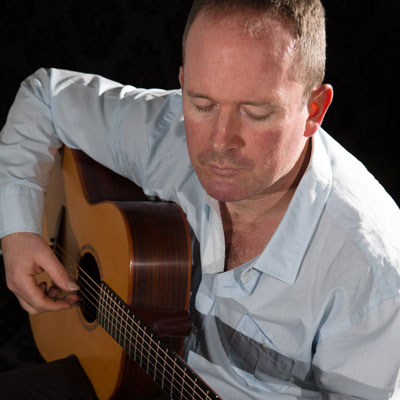 Geoff Robb
Geoff Robb is an award winning guitarist and composer and the founder of Find a Performer Ltd which is an online music agency specialising in world music and dance.
With a background in running an online business, Geoff looks after the tech side of The Outdoor Teacher.
As a guitarist Geoff has performed at Glastonbury Festival, Buckingham Palace and The Houses of Parliament and his current show 'The Music of Trees' blends his instrumental guitar compositions inspired by nature with stories about trees.
Find out more here:
Website: https://geoffrobb.com
Listen to his tree inspired album here: The Music of Trees
The Outdoor Teacher Ltd is a UK registered company. Company number: 12647501