Teaching Outside The Classroom
Do you lack confidence in teaching outside? If so, you are not alone. With all the demands of the curriculum, how do you find the time to try something a little different? In our experience, replacing fear with knowledge is the key. The teaching outside will increase your job satisfaction, improve children's attainment and everyone's health and wellbeing.
According to Ofsted, developing a progressive curriculum that ensures young people are well prepared for life beyond and after school, means they must have opportunities to experience the world beyond the classroom.
Admittedly, some schools will have more greenspace than others, but it's not as difficult as it may seem to go to a local park.  Don't underestimate your expertise. With a little help we can make it much easier. Sometimes it's just seeing something with a different lens, and the inspiration and ideas follow easily.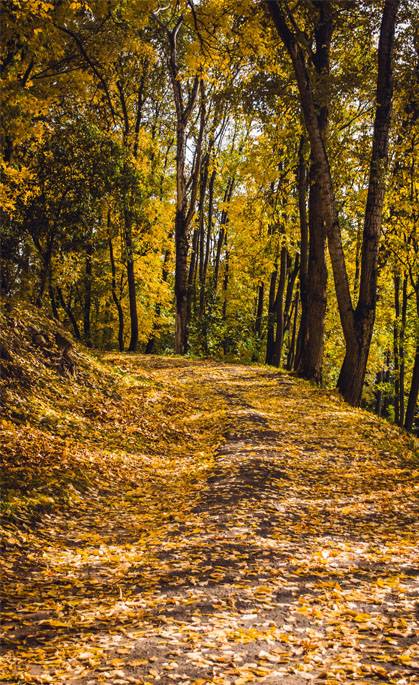 Natural environments can transform individual and school performance.  
Nature can provide a fantastic 'wow' moment for your lesson, to bookend your key learning outcomes, and to support them. Children have an innate fascination about nature. It may be soaking in an atmospheric place in your local park or nature reserve as a stimulus for creative writing, or estimating measurements or volumes of areas, spaces, trees or ponds as a basis for maths. Being in the outdoors facilitates strong emotional memories and aids learning. Outdoor play can be physical, explorative, constructive, imaginative and creative.
There are many adventurous activities to be had in the outdoors that do not necessarily conform to normal activities such as climbing trees and playing outdoor games. Evidence shows that learning in natural environments can transform individual and school performance by increasing the standards of teaching and learning, allowing innovation, creativity and excellence in curriculum delivery, as well as increasing motivation and attainment. Economic assessments indicate that failure to act quickly will result in major educational, health and environmental costs in the near future.  
The Natural Connections Demonstration Project has been set up as one of the largest outdoor learning projects in the UK. The project approach and design is informed by the latest insight research of teacher's needs, evidence of barriers and benefits of learning in natural environments and best practice models for engaging volunteers.
LINK: Natural Connections Demonstration project, 2012 – 2016: Final Report and Analysis of the Key Evaluation Questions
Case Study


Developing children's learning through work in the natural environment.
 "The initiative started as a way of engaging a small group of boys who were underachieving and were not keen to be at school. These boys showed an interest in the natural environment and we capitalised on this by providing practical learning sessions working outdoors in the school grounds and woods.
The results were fabulous. They continued to work in the school grounds during their lunch periods and they had a reason to come to school. Their attitudes improved, which carried over into their school work and their achievement at level 4 was better than expected. The 'forest school' and wider environmental work are now integral parts of this school's work." 
John Belshire, Headteacher
Preesall Fleetwood's Charity Church of England Primary School
The Good Practice in Detail 
Inspectors identified the 'forest school' as an outstanding feature of environmental education at the school. All the children are involved in activities in the outdoors and in the woodland, but it is the youngest and oldest children who spend most time there. Children are allowed to climb trees and build fires. They listen to the heartbeat of trees (sap rising) and identify bird songs. They make and use tools ranging from potato peelers to knives, axes and mallets. They create environmental art, maintain the grounds and plant trees. There is a thriving 'bug hotel' and older children are involved in more complex tasks such as hedge-laying and pond maintenance. 
While it's clear that pupils' knowledge and understanding of the environment improves, the school's 'forest school' teacher, identifies the real benefits of this outdoor learning as: increased self-esteem; improved social skills; the development of language and communication skills; improved physical motor skills; and improved motivation and concentration. 
 "We focused on the natural environment provided by the school grounds as a learning opportunity and a way to enrich children's experiences. The grounds were originally established about 15 years ago but had not been actively used by the children. They were used for science lessons and the greenhouse was used for growing some plants, but we found opportunities to do much more. It has been made easy by the enthusiasm and the expertise of staff and is now a regular part of this school's work." John Belshire, Headteacher 
Children enjoy taking risks, but the school recognises that safety is paramount. Skills are learnt carefully, and safety equipment is always used. By its nature, practical work is not a mass participation activity. Children work in groups of around six at a time to ensure that they have a quality learning activity which is safe. Once the children have been taught to use tools, they will expand the quality of their ideas and plans because the range of what they perceive to be possible has expanded. 
Sense of Belonging
One of the biggest issues we face today is this sense of being un-rooted; disconnected from natural world. It's a huge problem that we face now across the whole of society. It's to do with that deep relationship, it's to do with what sociologists describe as a 'profound sense of alienation' between human beings and the natural world that sustains us and makes life possible for us.
"This has been creeping up on us for many decades. Now, does this really matter? You might say that there are many more important things to be attending to. Why would we bother about this when we have so many front of mind topical, hard issues to do with society today. For me, this is a really difficult issue, because unless we get to some of these deeper concerns, much of what we do around the specific campaigning issues will not be rooted in the current reality of where we are today. Will not be grounded in that reality."
Jonathan Porritt 2013, Outdoor Learning Conference in Sussex.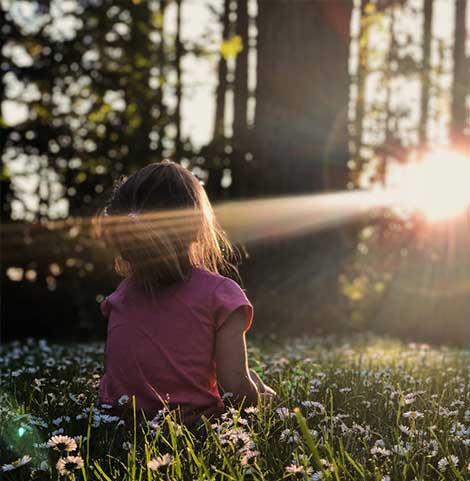 Ofsted highly prizes teaching methods which include creativity and originality and engage pupils' imaginations. Using the outside creatively will earn a teacher 'outstanding' status at their next inspection, leading to higher status in their school and possible career enhancement. The Natural Choice paper (June 2011) by HM Government expresses that nature benefits all human beings by giving people a sense of place and identity, improving physical well- being, and that regular outdoor experiences have huge implications for a positive and healthy future.  
Finally, though, we think you need to meet your own well-being first by getting outdoors more. Even a 5-minute break at the end of the day out of doors, with a cup of tea can make a difference to your well-being.  
As a former primary school teacher, I have developed this online training material to make it as easy as possible to take a theme, link it to the curriculum and have lots of fun engaging your children in purposeful education. All a win, win.  
Marina Robb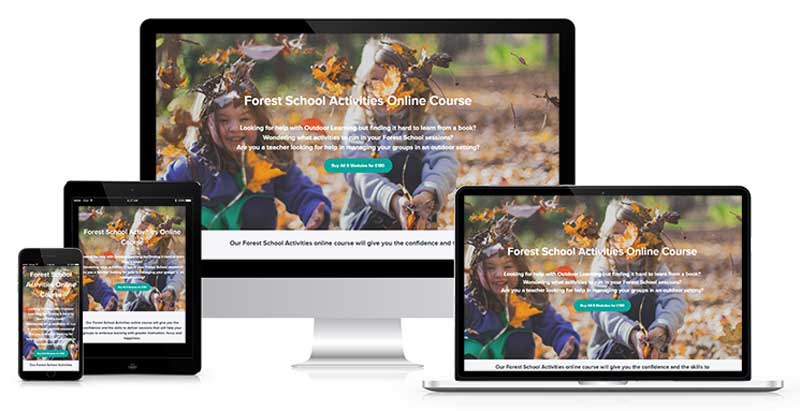 The Forest School Activities Training
Our foundation training course comes with lifetime access to over 100 step by step inspirational videos and resources. Designed for teachers and practitioners. Single modules are £49.99 +vat or save £100 when you buy the 8 module bundle