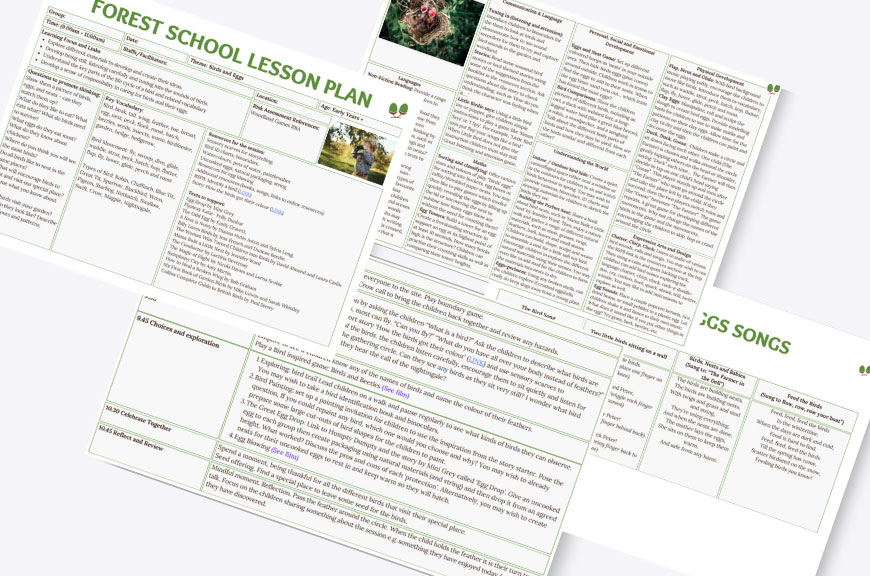 Ready to go Session Plans
This pack contains 6 ready to use Session Plans.
Each plan is packed with activities and songs, as well as detailed information on how to link each one to the different curriculum subjects.
Topics are:
Birds & Eggs, Spring Plants & Flowers, Drip… Drop… Splash! Spring Weather, Celebrating Spring, Beautiful Bees and Spring Creatures

The image shows the contents of 1 Session Plan.