What if wild, not domesticated, should be our normal instead of factory-farmed lives? 
What if you could cultivate fulfilling lives and contribute to a healthy natural world?  
The Wild Minds Podcast is brought to you by me, Marina Robb, an author, entrepreneur, Forest School and Nature-based Trainer and Consultant, and pioneer in developing Green programmes for the Health service in the UK.
I'm also the founder of The Outdoor Teacher and creator of practical online Forest School and nature-based training for people working in mental health, education and business.
Tune in for interviews, insights, cutting-edge and actionable approaches to help you to improve your relationship with yourself, others, and the natural world.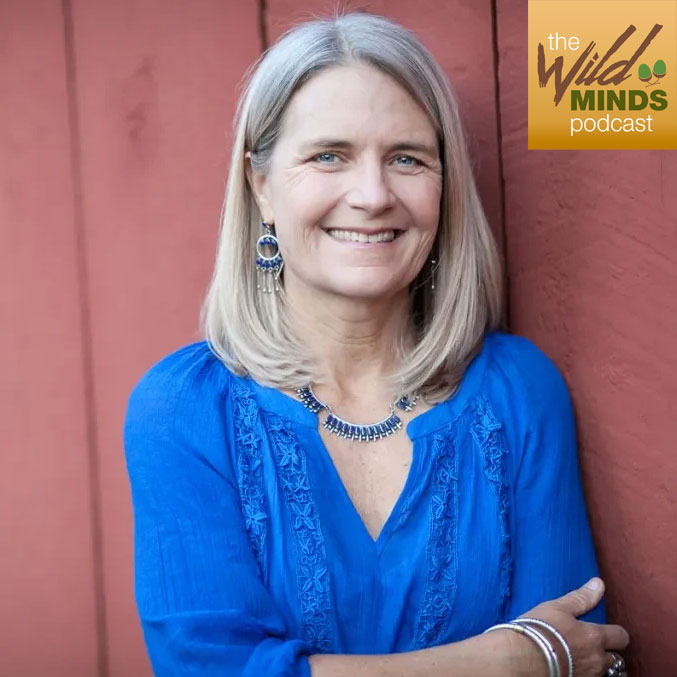 Episode 1:
The Four Shields of Human Nature

Guest: Betsy Perluss Ph.D.
Psychotherapist, Teacher, Guide

Betsy is a leading wilderness rites of passage guide and trainer, a depth psychotherapist, practising deep ecotherapy and helping people to apply the natural world for therapeutic purposes.

She specialises in Jungian and depth-oriented psychotherapy, dream work, and nature-based healing practices. Her work is guided by non-hierarchical and trauma informed perspectives. For her, depth psychotherapy is an exploration of the rich resources of one's inner life, along with a critical examination of the forces that silence what we instinctively already know.